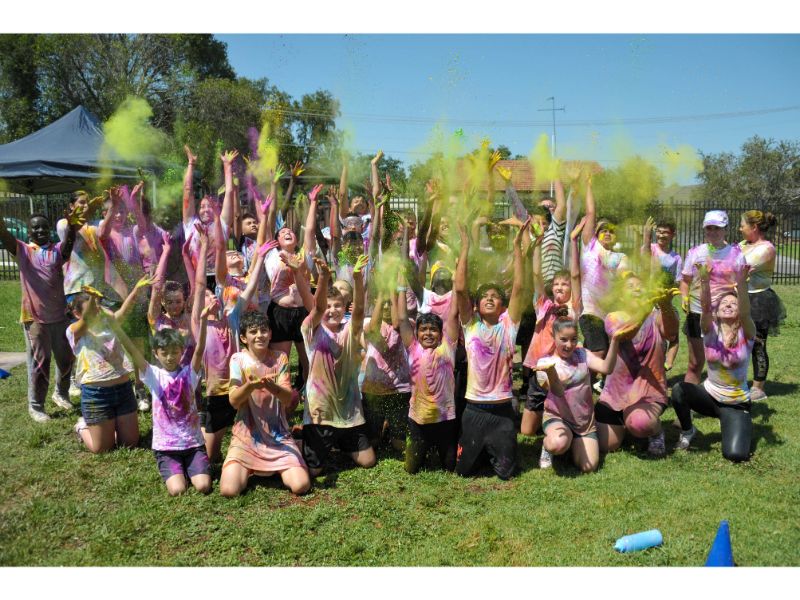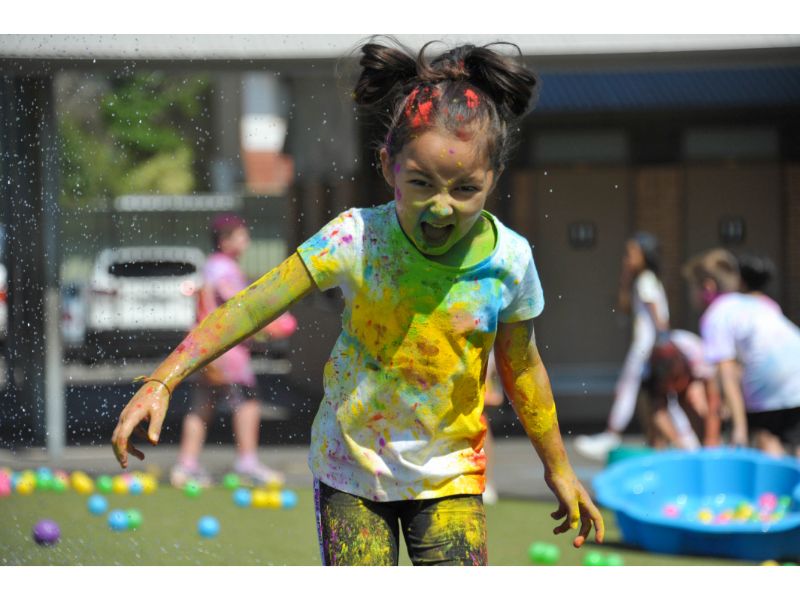 An explosion of colour and fun at Our Lady of the Rosary St Marys has reinforced a special message of giving and kindness that students and staff have shared with the community this year, including a special gift to sick kids at The Children's Hospital at Westmead.
Adopting the slogan 'Kindness is love made visible', often associated with World Kindness Day which is observed globally in November, Our Lady of the Rosary celebrated kindness through a colour run while also creating kindness posters and booklets to cheer up children in hospital in the lead up to Christmas.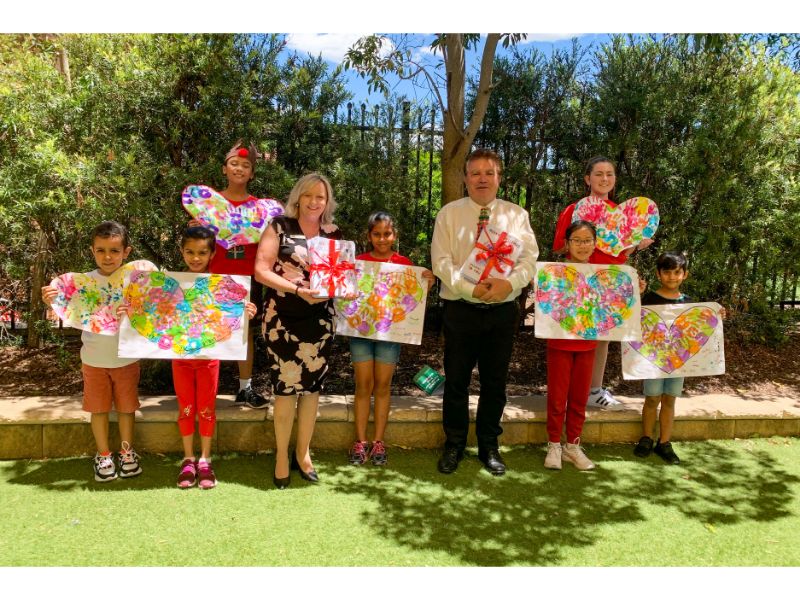 "This is about the joy of children and I think the kindness message has really resonated with our school community," said Assistant Principal Julianne Regan. "We haven't had the opportunity to bring the community together in person but this has really felt like a community event."
"They missed out on so much this year so it's really important that we give them some opportunities to simply have some fun," added Principal Michael Siciliano.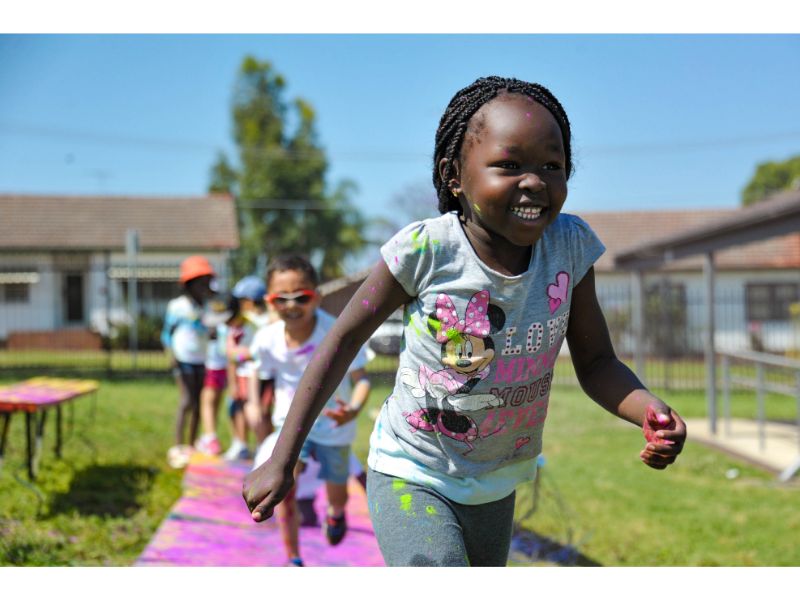 Assistant Principal Julianne Regan personally delivered the kindness posters and booklets to The Children's Hospital at Westmead.
"Thank you to the students from Our Lady of the Rosary for this incredibly thoughtful gesture," said Debra Fowler, Public Relations Officer at The Children's Hospital at Westmead. "This will surely warm the hearts of the children here, especially at this special time of year. We are grateful for the support of the community at all times but it has been a particularly difficult year for our patients and it is so lovely to know that the students thought of our patients."
While school colour runs are often used as fundraising events, the staff at Our Lady of the Rosary were adamant that fundraising be a secondary consideration and were overwhelmed by how engaged the students were in reaching out to their family and friends, not only inviting donations but also communicating their love and support for each other at the end of a difficult year.
"There has been real hardship in our community but we said the fundraising was always a secondary element and that ensuring the kids had fun was the prime motive," explained Julianne. "So to see so many donations flowing in, to see our school community being so generous, it has been profoundly moving."
"The beauty of what we did is that the parents and relatives of some of our students haven't seen them for so long due to travel restrictions," said Michael. "Many are giving of their hearts through the sponsorship. We've been really amazed by all the lovely messages we've been receiving through the sponsorship website."
"The happiest people in life are the people who give," said Aunty and MJ, New Zealand-based relatives of Year 4 student Lenna. "May God Bless you always and keep you safe." "Koaga le Loku," they added in Samoan, meaning 'no matter what'.
For the students, the colour run and celebration of kindness, reaching out to family and friends through messages of support and donations all reinforced the welcoming nature of the OLR community.
"It's such a fun place to be," said school co-captain F'austina. All the different people you get to meet. It's a very multicultural school and so we learn a lot about people's different backgrounds and cultures and ethnicities and things."
"Everyone is unique in their own way so we can't judge others on what they believe even if it's different from what we believe," said co-captain Chut.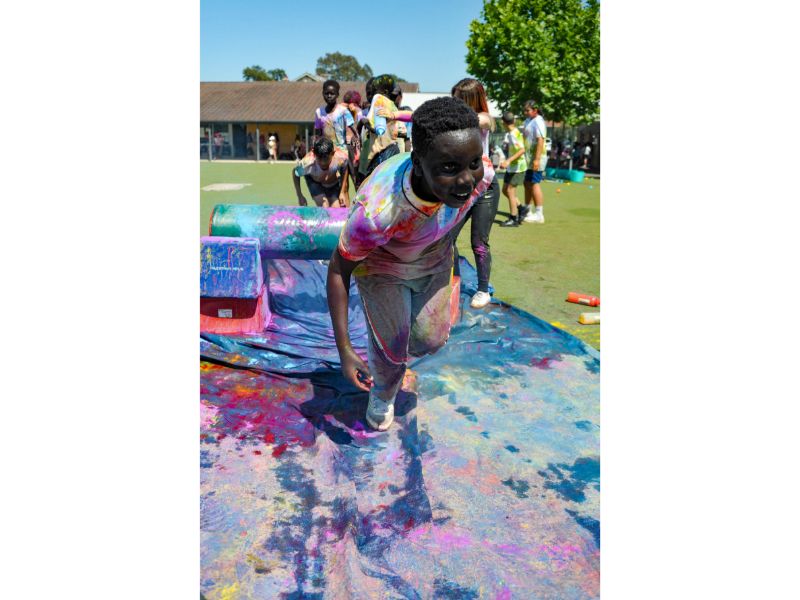 The special day also doubled as further celebrations of the school's 140th birthday in 2020.
"We're very mindful of all the wonderful people that have been a part of this school through all those years and this continues that story," said Michael. "Our current students are the latest 'team' that have been through here since St Mary of the Cross MacKillop started the school in 1880."
Parents and grandparents have been coming forward to share their experiences and the positive impact this caring school community has had on their lives.
"Our family has had such a long association with this school, over 40 years in fact," said Anna Vukic, mother of Year 1 student Petra. "I have such fond memories of my time at OLR and now my children get to enjoy a similar experience. OLR is such a loving Catholic school where our entire family has always felt welcome."
---
View and download all the photos from this event
Learn more about Our Lady of the Rosary St Marys