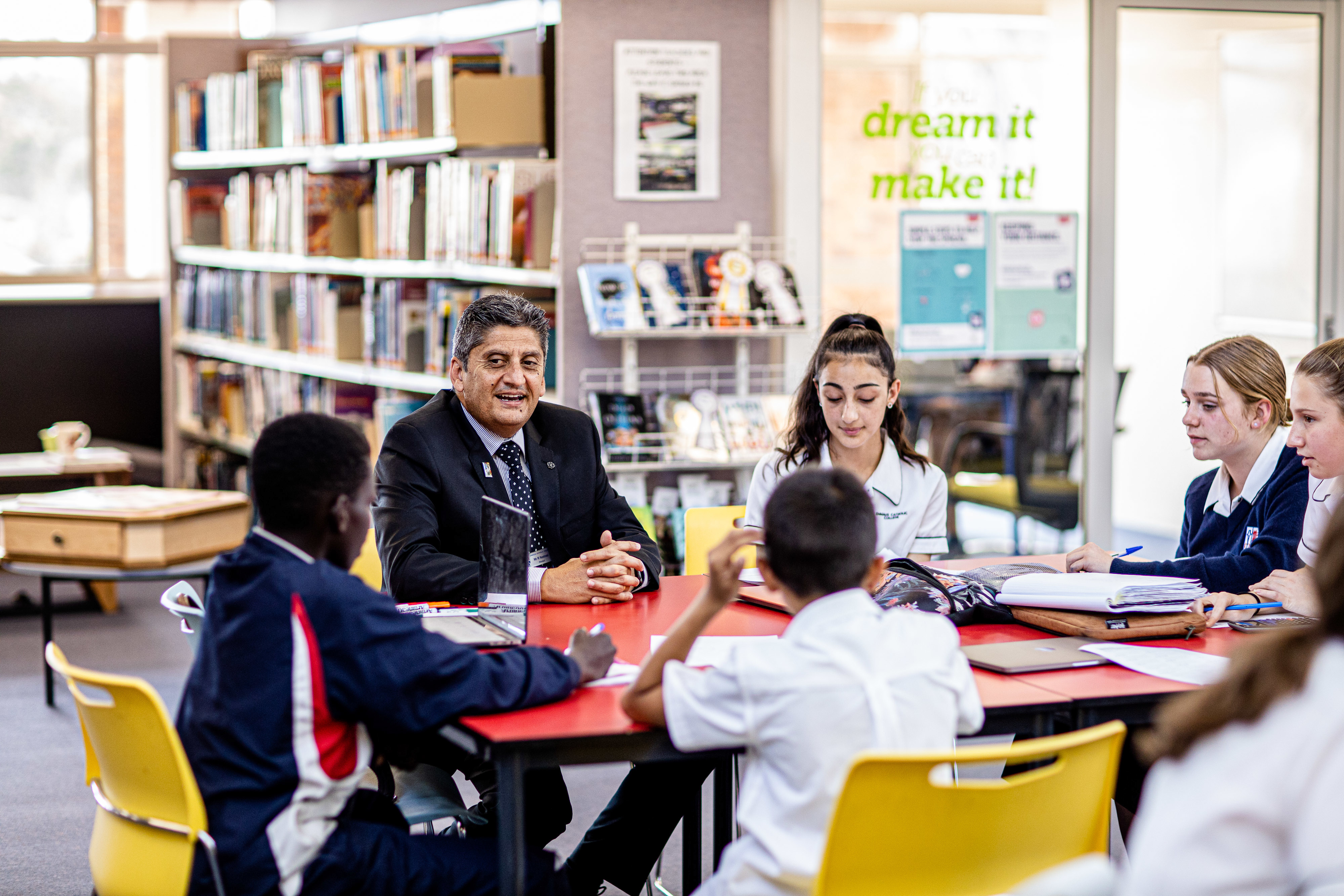 Robert Nastasi, Principal of Emmaus Catholic College Kemps Creek.
With Catholic Schools Week fast approaching, local schools are making a return to regular Open Days as best they can with regard to remaining COVID-19 restrictions.
Emmaus Catholic College in Kemps Creek and Our Lady of the Rosary Primary School in St Marys are incorporating virtual elements in the way they welcome parents and show-case their campuses to prospective students and families.
Emmaus College will be holding its first 'Virtual Open Day' next week." During the COVID-19 restrictions, we had positive feedback from parents who enjoyed having online opportunities to connect with their child's school and teachers," Rob Nastasi, Principal at Emmaus College said.
This is also about recognising that our families have busy schedules, including work and caring commitments.
The virtual event will take place on Tuesday, March 9, beginning at 5:30pm, allowing parents time to finish off their workday first.
The virtual aspects will include an address from Mr Nastasi, a question and answer session, opportunities for virtual tours of the school, and the ability to hear from existing college students through a prepared video presentation.
However, virtual tours are not the only option open to local catholic schools. Our lady of the Rosary Primary School in St Marys will be running an open day on Wednesday, March 10, with parents allowed on site.
"We showcase the importance of the Catholic faith within our community, and also the excellence in education," Principal Michael Sicilliano said on the necessity of open days. "The important thing we'd like people to know is that catholic schools are here for all.
Our Bishop Vincent has made it very clear to our 83 schools in the Parramatta Diocese that Catholic education is for all children, all parents who wish their children to be educated within our school's", Mr Siciliano said, referring to Bishop Vincent Long, who presides over the Parramatta Diocese.
Parents visiting our Lady of the Rosary will be able to tour the grounds with the school captains but cannot enter classrooms.
Both schools are still offering private tours for interested parents, in case open day timings do not suit. Catholic schools week will take place next week from Monday, March 8, to Friday, March 12.
---
See what we offer at Emmaus College Kemps Creek
See what we offer at Our Lady of the Way St Marys