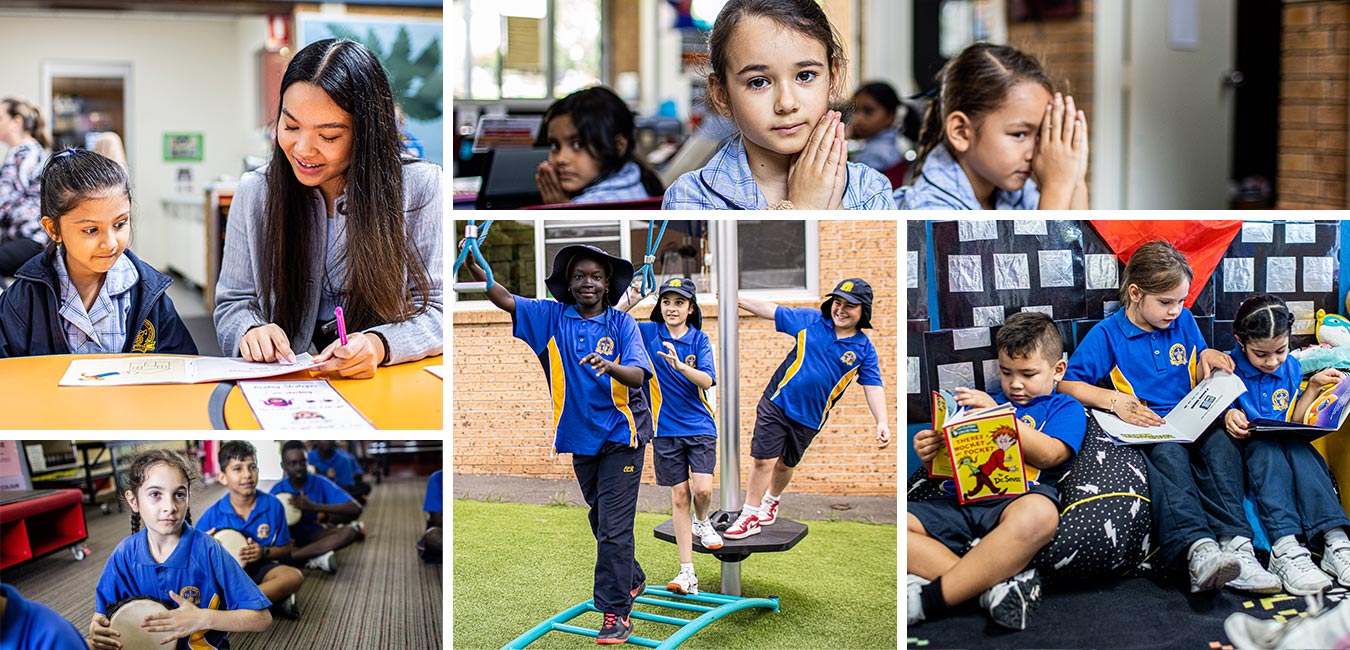 ---
Our Emblem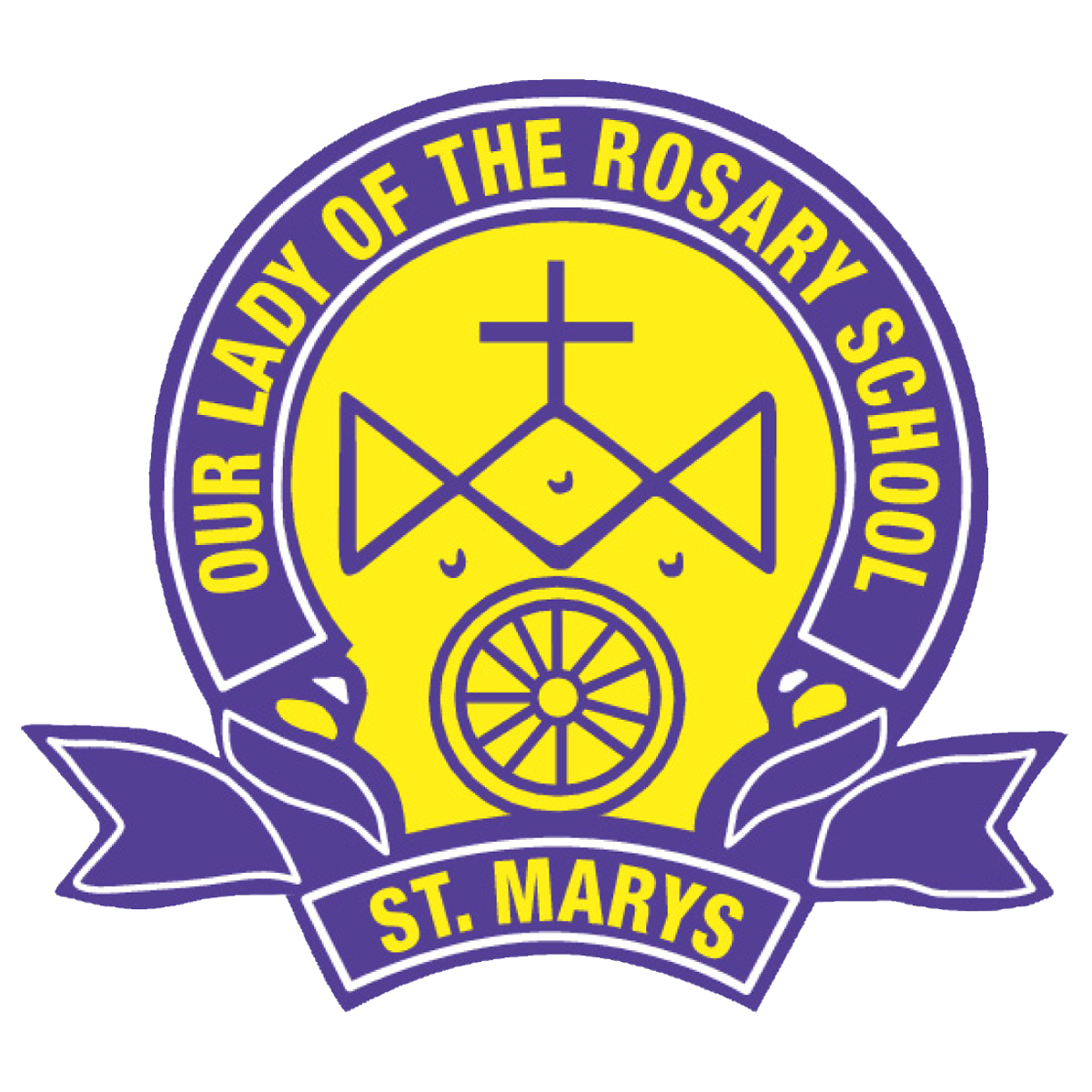 Our school is very proud of its origin. The school emblem is very special to us and we treasure its many symbols. The emblem highlights the particular devotions that are central to Josephite spirituality.
The arms of the emblem represent the words AVE MARIA (AM) - Hail Mary. The emblem also contains the three J's representing Jesus, Joseph and John the Baptist.
The cross is the key to Christianity. Mary MacKillop chose to be called 'Sister of the Cross'.
Finally, the school emblem includes the Bennett wheel – the symbol of a famous wheelwright industry in St Mary's, since 1858
---
History of the school
Our Lady of the Rosary School has a proud history.
In 1880, St Mary of the Cross MacKillop and the sisters of St Joseph founded the school on Putland Street and started to provide Catholic education for the children in the area.
In 1971 a second site was built to cater for the children of Our Lady of the Rosary. The Infants site was built behind the church on Collins Street.
In 1978 a third site was established, this time on the corner of Saddington Street and Mamre Road.
In 1985 the Putland Street site was closed.
In 2011 the Collins Street site was closed and there was the completion of the major building program at Saddington Street, making us a single-site school.
As a single-site school, it has currently 14 classes with 377 children enrolled, who come from a variety of backgrounds. The school also has a strong English as a Second Language (ESL) component.