Our Curriculum
Learn what subjects are on offer.
Educating for the future
The learning journey at Our Lady of the Rosary honours the developmental stages in a student's life. Based on leading educational research and the best of today's technologies, we prepare students for the future by teaching them how to think critically and creatively, how to communicate effectively and how to lead and work both independently and collaboratively.
Educating for the future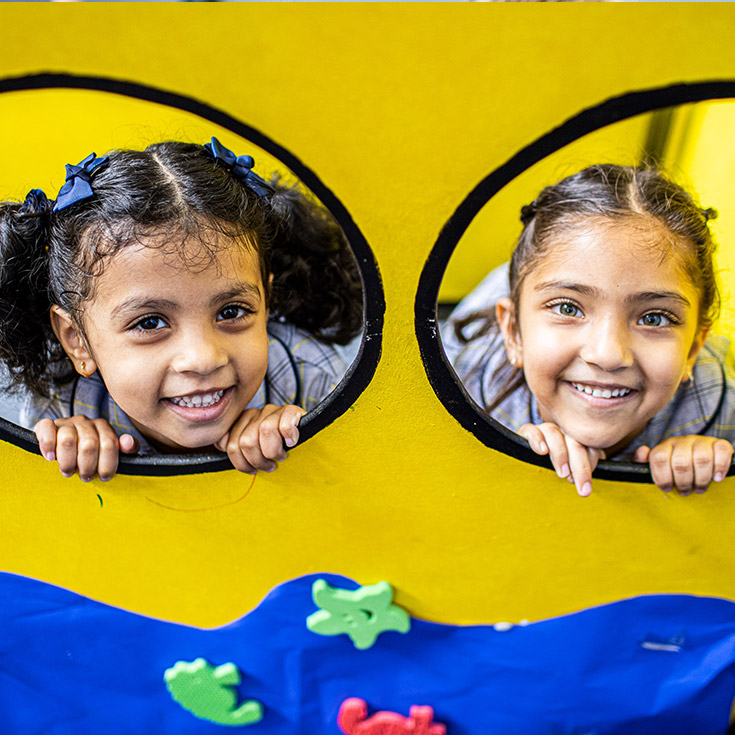 The key learning areas
We follow the NSW Education Standards Authority (NESA) approved curriculum in the key learning areas of:
Religious education
As a Catholic school we also have a strong religious dimension that runs through all the KLAs and is also formally recognised as the KLA of Religious Education.
Our Lady of the Rosary students take part in formal Religious Education every day, based on the new Catholic Schools Parramatta Diocese curriculum that is relevant to our students and to the world they live in.
Religious education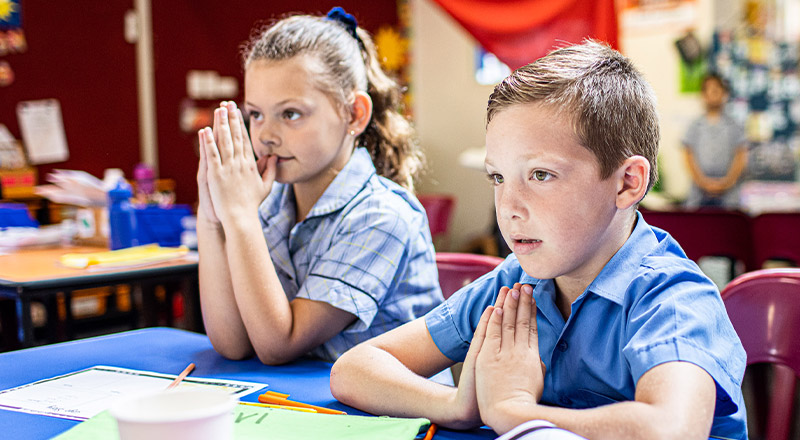 We provide children with diverse learning opportunities to help them become the best person and learner they can be.
Our Catholic culture, daily Religious Education and our Catholic worldview influences all learning across the school day.
An integrated approach to learning, encompassing all key learning areas, and with a strong focus on literacy and numeracy, ensures every child is helped to reach their full potential.
As the building blocks for all learning, we have a strong focus on Literacy and Numeracy throughout our learning and teaching programs.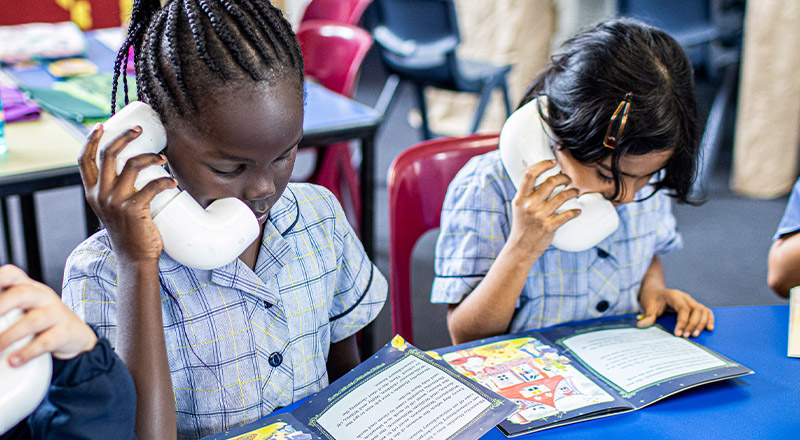 Literacy
Developing literacy is a process where a person learns to effectively communicate and function in their world. We ensure that all our students spend time reading, writing, talking and listening in a meaningful context. We understand that all children have different learning needs and provide all the necessary literacy support required, including the Reading Recovery program.
Our Diversity Support Team designs special programs to assist new arrivals to Australia and students with English as their second language. We also have an on-site speech therapist who works one-on-one with students who require extra support with articulation, sounds and language based on regulated assessments.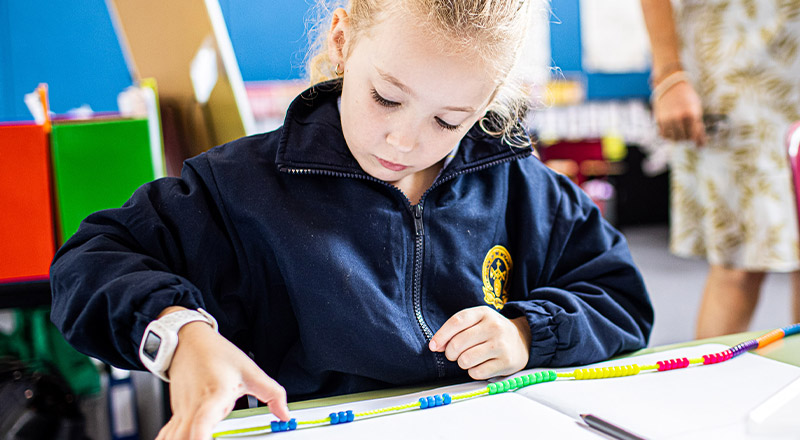 Numeracy
Mathematics teaching is focused on getting our students 'Working Mathematically' and understanding the concepts of 'Number', 'Patterns and Algebra', 'Data', 'Measurement', and 'Space and Geometry'. We use innovative approaches that engage students in their learning and help them to connect maths to the real world. Numeracy lessons are dynamic and practical, often using physical resources to clearly demonstrate concepts.
Intervention for students requiring additional help includes the EMU (Extending Mathematical Understanding) program.
We offer a varied curriculum that is engaging and relevant!
Contact Our Lady of the Rosary TODAY to learn more about our innovative learning community.