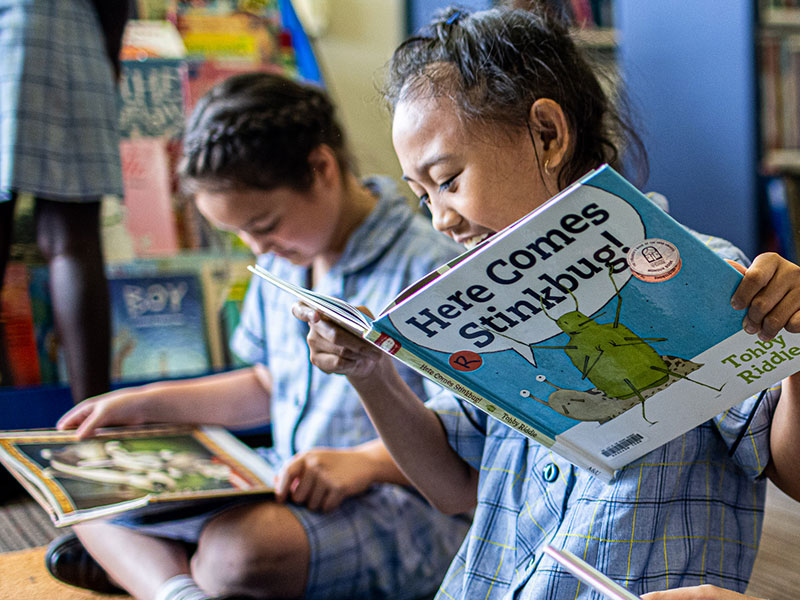 The library is a vibrant physical and digital place for reading and research.
Students at Our Lady of the Rosary have access to our well-resourced and well-equipped libraries, and they are a place where children can come to research, read for leisure and borrow books to read at home.
---
Physical Library
The libraries consist of:
fiction and non-fiction books
picture novels
novels
information texts
computers for research
The library is open during some playtimes to allow children to sit and read during recess or lunch as an alternative to playing outside, to catch up on unfinished work, or research for an assignment/project.
---
eLibrary
eLibrary is the digital gateway to the range of quality online resources that encourage and enhance reading and support inquiry learning.
Access our elibrary