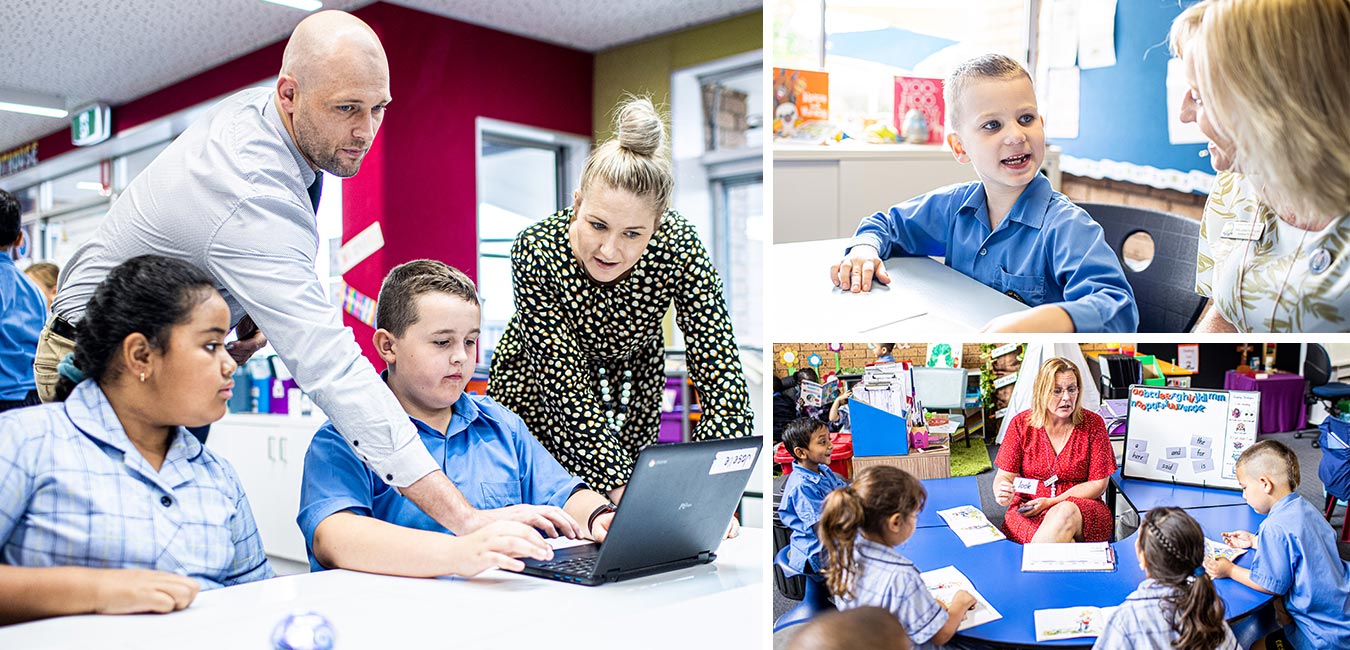 At Our Lady of the Rosary we embrace the fact that all children are unique and have different gifts and talents.
We acknowledge that all children have varied learning abilities, learn at different rates and with different styles. Support is provided for any students who are experiencing challenges with their learning, in the form of class support, which is one-on-one or within a small group, or children are taken to specialised learning spaces.
We have an on-site speech therapist who works one-on-one with students who require extra support with articulation, sounds and language based on regulated assessments.
Individual plans are written and implemented by teachers, parents and support staff, for any child who meets the requirements for Commonwealth Government funding. The individual plan records any within class modifications or adjustments made for the child's particular learning needs, specific learning support and any additional expectations of parents or carers.