Students invited to discover the world of reading
01 Aug 2018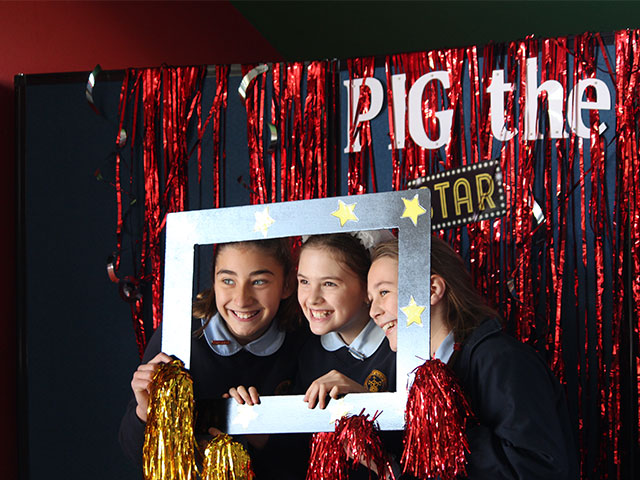 What do a pig, a star, a big gift box and teachers dressed up in fancy dress have in common?
They all played vital roles in Our Lady of the Rosary St Mary's Gift of Reading launch.
The Gift of Reading is the title to the school's new reading program which is aimed at promoting reading as a fun and engaging activity.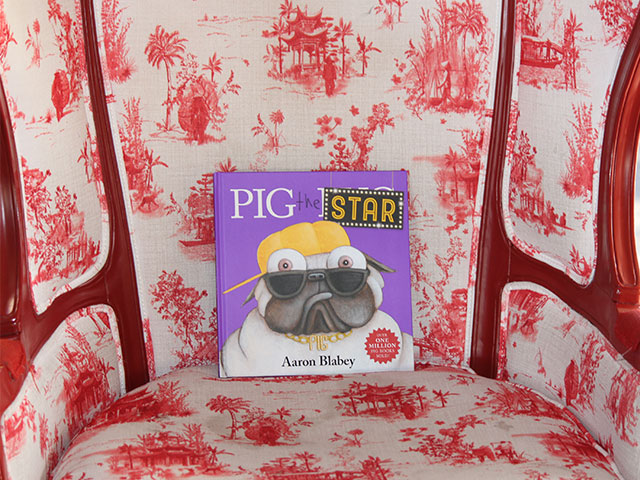 Assistant Principal Julianne Regan said the aim of this program is to take reading into the home of every family.
Principal Michael Siciliano said that reading is a gift that should be treasured by everyone.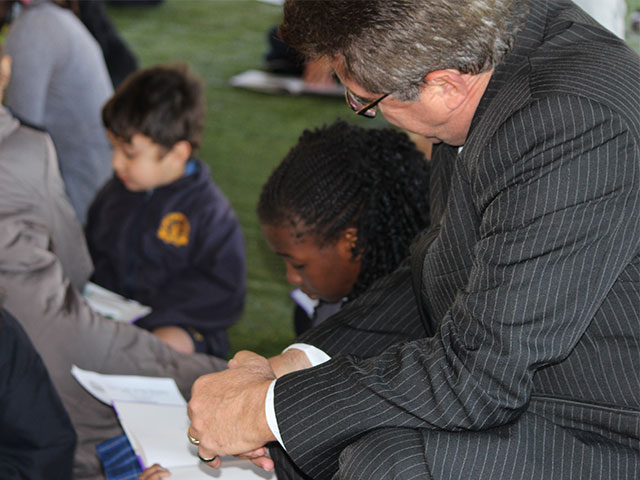 "We love to learn to read and we love to read to learn. Reading is something you will use throughout your life,'' he said.
The launch captured everyone's curiosity. When students and parents made their way into the school assembly, they encountered a giant gift box.
To begin the special assembly, the teachers put on a performance of Aaron Blabey's latest picture book 'Pig the Star', which was met with great applause and captured the imagination of all who watched.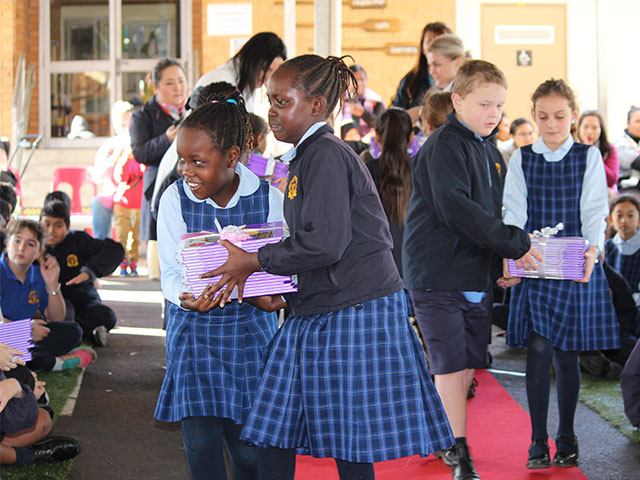 Then it was time to unwrap the big present which was copies of 'Pig the Star' - enough copies for each family in the school to take one home!
Thanks to Scholastic and its representative Kim Frankie who came on board and funded all of the books for the school.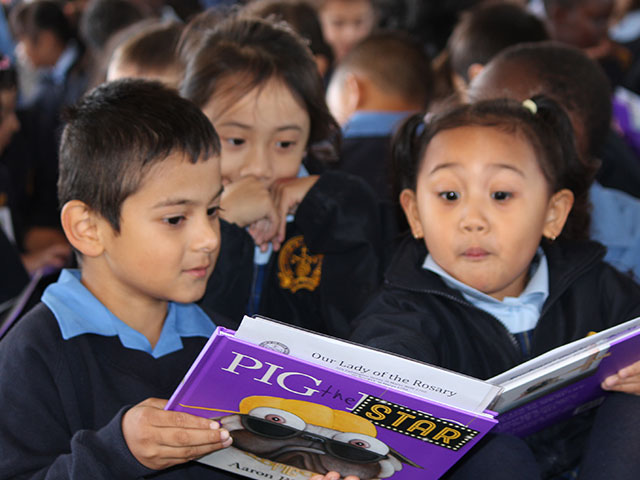 Students and their families were also treated to a whole-school shared reading activity and were able to use the bookmarks they had been given by Federal Member for Lindsay Emma Husar MP.
The school plans on making launching a new book a regular event each term as part of encouraging students to enjoy their reading journey.
Facebook | OLOR
01 Dec 2023

THANK YOU OLR! 🥳🥰 Today the St Vincent De Paul representatives collected the hampers for our 2023 Christmas appeal. Thank you to our parents, students and staff for your very generous donations. 🎊🎁💕

29 Nov 2023

🏅🏅🏅🏅Our Lady of The Rosary are proud to present our 2️⃣0️⃣2️⃣4️⃣ Sport Captains 🏅🏅🏅🏅 🚩🚩Blaxland - Nikki Zigouris and Charbel Andary🚩🚩 🟢🟢 Cook - Kasey Hamilton and Kobe La Rosa🟢🟢 🎽🎽MacKillop - Raymond Gai and Michael Sackey🎽🎽 🌕🌕Mitchell - Anei Akon and Eman JalNong🌕🌕 We can't wait to hear you cheer your teams on in 2️⃣0️⃣2️⃣4️⃣📣 A huge congratulations 👏🏼👏🏼👏🏼👏🏼 to all students who stood up and presented themselves for Sport Captain. You should all be very proud 😊😊😊😊